Sr Process Engineers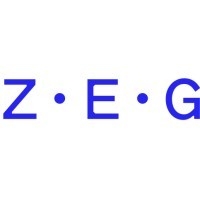 ZEG Power
Oslo, Norway
Posted on Friday, October 27, 2023
ZEG delivers solutions for clean hydrogen production from gas, through its novel ZEG ICC™ Technology with integrated carbon capture. Combined with turbine or fuel-cell, ZEG can deliver solutions for clean power production. ZEG Power's overall goal is to contribute to achieving zero emission energy production globally. ZEG Power was established in 2008 as a spin-off from the Institute for Energy Technology (IFE), Norway. ZEG is backed by solid owners, including global frontrunners in financing the energy transition. The company is presently in the process of upscaling and commercialising the technology in cooperation with key industrial partners, supported by strong and positive market trends. For more information about the company: www.zegpower.com
Sr Process Engineers
Job Description
The (Senior) Process Engineers will join the technology & process development team in ZEG. The roles constitute diverse tasks in the area of developing and maturing solutions, designs and systems, process and chemical modelling as well as participation in technology and delivery projects. ZEG is in a phase of scaling-up the company and its technology, and the Process Engineers position will be highly involved in all aspects of the related activities. The Process Engineers report to the Technology Platform Director.
Primary responsibilities
Participation in developing plant designs in increasing scale from concept phase to execution and realisation
Contribute to and/or manage technology, solutions and system research and development projects
Develop engineering documents such as P&IDs, datasheets, technical reports, etc.
Process modelling of overall plant configurations and sub-systems
Chemical modelling of core sub-systems and vessels
Contribute to the operation of the first-of-a-kind, ZEG H1 plant at CCB Energy Park, Kollsnes.
Contribute to the optimisation and industrialisation of the ZEG technology
Contribute to other activities and support the rest of the ZEG Power team as required.
Qualifications & skills
Master level degree within Process or Chemical Engineering
Minimum 5-10 years of experience from relevant industry (process, chemistry and/or oil & gas)
Competence/experience within process vessels in general and fluidised bed reactors in particular is highly beneficial
Competence/experience within 2 or 3 phase flow, separation, chemical looping, high temperature systems and gas processing is an advantage
Experience from process engineering and EPC projects is beneficial
Experience with process modelling tools (Symmetry/HYSYS/Aspen Plus or similar) is a significant advantage
Experience with chemical modelling tools (Chemkin or similar) is an advantage
Fluent in written and oral English, Norwegian/Swedish/Danish is an advantag
What ZEG can offer
To be part of an exciting journey that has great potential both nationally and internationally within the field of clean energy
Challenging, exciting and impactful areas of responsibilities
Positive and flexible work environment
Competitive compensation package
If you have any questions regarding ZEG or the position, please contact our Recruitment Advisor in Gevir Group; Marianne Furru; marianne@gevirgroup.no
For application see www.gevirgroup.no/stillinger