Community and Engagement Manager - UK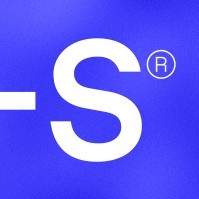 Strise
London, UK
Posted on Friday, October 13, 2023
Strise is a fast-expanding technology company mainly based in Oslo. We have built a revolutionary AML (anti-money laundering) Intelligence System to help top-tier banks, fintechs, and other financial institutions fight financial crime.
Strise's graph and AI technology centres around connecting insights about B2B clients and providing intelligent information to our customers. Over 70 percent of the financial institutions in the Nordics are our clients and have had tremendous success using Strise.
Strise makes an impact by making it easier and faster for banks to fulfil their mission of uncovering financial violations, like money laundering. After successfully becoming trusted by most of the biggest financial institutions in Scandinavia, we are now venturing into the UK, followed by the rest of Europe. We're well on our way to becoming the global standard in anti-money laundering technology.
We are now looking for a Community and Engagement Manager to join our UK marketing team. To start, you will have the unique opportunity to build and nurture both online and offline communities for The Laundry, our podcast connecting AML, compliance, and financial crime to the real world. Your passion for connecting with people, hosting events, and engaging online audiences will be crucial in creating an ecosystem where our brand is not only recognised but sought after. As our user base expands, you will also take on a crucial role in developing innovative retention strategies to keep our existing users engaged and make the most of their contributions. With success in these tasks, you will be well-positioned to take on even greater responsibilities within our growing organization as we expand globally.
You can read more about what makes Strise special on our careers page: https://www.strise.ai/about-us/careers.

What you will do:

Build and manage the community for The Laundry, ensuring active engagement and growing followership.
Develop and execute strategies for both online and offline engagement, including co-coordinating live events and leveraging social media.
Establish Strise's presence at key industry events and conferences, with the aim of engaging leads.
Play a pivotal role in pre-sales and customer success, exploring innovative ways to engage and utilise the existing user base.
Collaborate closely with our Head of Sales, who is looking to relocate to London next year, and our first commercial UK hires, to build our UK brand and pipeline.
Strategically engage with the audience through social media and other online channels.
Network effectively and proactively within the compliance space to expand our community.
Collaborate with influencers and industry experts to enhance brand visibility and reputation.
Proven experience in building and managing online and offline communities, as well as event planning.
Social media expertise and previous success in building a strong online presence for a brand.
An understanding of AML and compliance space is a bonus, along with experience in retention and engagement marketing.
Ability to engage effectively with diverse audiences and drive engagement.
Have a knack for networking and can almost be mistaken for a seller but with a genuine love for connecting people and ideas.
Self-motivated and comfortable taking ownership of projects.
Flexibility and adaptability to work in a dynamic, fast-paced environment.
Willingness to travel as needed within the UK and to highly relevant events in Europe.
Competitive salary.
A unique opportunity to join and impact a fast-growing scale-up with global ambitions in the field of anti-money laundering You will step into the role of shaping Strise's journey from the ground up.
Flexible working arrangements to suit your individual needs and preferences.
Empowerment to take ownership of significant projects, fueling your professional development and career growth.
Opportunity to work with a highly skilled and motivated team solving a real societal problem.
If you want to know more about Strise, check out life at Strise on Instagram (@strise.ai), our podcast on Anti-Money-Laundring, The Laundry: https://www.strise.ai/the-laundry-podcast, and our YouTube channel: https://www.youtube.com/@Strise!