Graduate/Junior Software Engineer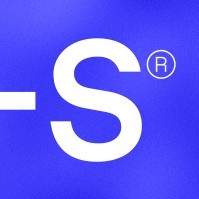 Strise
Software Engineering
Oslo, Norway
Posted on Tuesday, October 10, 2023
At Strise, we are pioneering the future of AML intelligence systems. Our graph and AI technology centers around connecting insights about customers, and providing intelligent information to our customers. Vipps, SpareBank 1, and Nordea are just a few that have had tremendous success using Strise. After successfully becoming trusted by many of the biggest financial institutions in Scandinavia, we are now venturing into the UK, followed by the rest of Europe. We're well on our way to becoming the global standard in anti-money laundering technology.
We are now looking for eager-to-learn graduates who want to join our tech team in August 2024 and thrive in one of the most innovative and fast-growing scale-ups in the Nordics.
Flexibility and adaptability define our work environment at Strise, setting us apart from the constraints often found in larger corporations. Every team member plays a critical role, holding meaningful responsibilities and the freedom to make decisions. Our values, "You are Strise, Make decisions" and "Smart, but uncomfortable," reflect our commitment to empowering team members to take ownership and our belief in stepping outside their comfort zones to grow. Joining Strise means becoming part of a talented team that's not just working but also innovating the realm of anti-money laundering technology.
You can find more about what makes Strise special on our careers page: https://www.strise.ai/about-us/careers
You thrive in an agile, fast-paced environment.
You have a proactive approach, taking the initiative to solve problems creatively.
Facing and overcoming challenges energizes you.
You are interested in working with cutting-edge technologies like Google Cloud Platform (GCP), LLM's, Scala, TypeScript, React, GraphQL, Neo4j, Elasticsearch, and Kubernetes.
Collaborating with cross-functional teams, including product management, design, and QA, to ensure and shape the delivery of high-quality software motivates you.
Unmatched Learning Opportunities: With us, you'll delve deep into the world of AI and graph technology, contribute to real-world solutions, and learn from top professionals in the field.
A Culture of Innovation: Our open and collaborative atmosphere fosters a culture where innovation is not just encouraged but is the norm. Your ideas won't just be heard—they'll be seriously discussed and potentially implemented.
A unique opportunity to join and impact a fast-growing scale-up with global ambitions in the field of anti-money laundering.
Hybrid working set-up with free lunch every day.
Central offices, located in the middle of Torggata, Oslo.