Sales Account Executive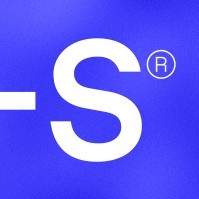 Strise
Sales & Business Development
London, UK
Posted on Tuesday, September 5, 2023
Strise is a fast-expanding technology company operating out of Oslo. We have built a revolutionary AML (anti money laundering) Intelligence System to help top-tier banks, fintechs, and other financial institutions fight financial crime.
Strise's graph and AI technology centers around connecting insights about B2B customers, providing intelligent information to our customers. Vipps, SpareBank 1, and Nordea, are just a few that have had tremendous success using Strise.
Strise makes an impact by making it easier and faster for banks to fulfill their social mission of uncovering financial violations, like money laundering. After successfully becoming trusted by many of the biggest financial institutions in Scandinavia, we are now venturing into the UK, followed by the rest of Europe. We're well on our way to becoming the global standard in anti-money laundering technology.

One of the most important hires Strise will make this year, the Senior Account Executive in the UK will be crucial in driving Strise's launch into the UK Market. Working closely with Mike, Head of Sales, you will be responsible for winning new customers across the regulated sectors. The role will be part of a small initial landing commercial team and will need someone who has predominantly expert enterprise scale, hunting abilities to close new business. You will work closely with the accounts you close for the initial 12 months after we launch, so Account Management will also be a core part of the role as we bring customers on board. As with any new product in a market you will also need to have a business development mindset and be ready to work closely with product teams to ensure we solve the biggest challenges for FinCrime in the UK.
The role is for someone who wants to build something in a new market, to be involved in all aspects of commercial strategy and to be in our new UK office from day 1 as we continue to hire more commercial team members. With success, we will continue to grow through Europe so career progression for team leadership roles will be available for high performers across the business.
You will be at the centre of the biggest growth opportunity we see until our Series B round and you have most likely been on this journey before with lots of learnings to bring to Strise.
Own a quota of 900,000 EUROs (6 month ramp period)
Working with the SDR resources, closing new business and positioning them as marketing champions to accelerate our launch and market awareness.
Working closely with closed customers to drive upsell with our customer success team (you are compensated on upsell)
Support in building and tweaking the UK GTM as we evolve in the market
Work closely with marketing to support account based campaigns, events and content such as The Laundry podcast.
Own the role, be proactive, and solve the hardest problems launching in a new market can present!
We're looking for brilliant solution sales people, comfortable closing above and beyond the 800,000 Euro quota, who have excelled in their previous companies. You're a top performer in enterprise sales within the financial world, selling AML and KYC products to regulated firms and are ready to apply these learnings into building the Strise UK business. You're excited meeting with heads of an c level prospects and closing simpler Saas based opportunities as well as complex automation projects. You see this as a holistic role, so you'll be working with all Strise teams to make sure we become a leader in the UK market for AML Intelligence and ensure we close the revenue we need to over the coming years.
Benefits: Strong salary package and option agreements for all employees.Opportunity to join a fast-growing scale-up with global ambitions in the field of anti-money laundering.Commitment to diversity and equal opportunity.‍