Legal Counsel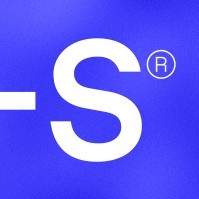 Strise
Legal
Oslo, Norway
Posted on Tuesday, September 5, 2023
Strise is a fast-expanding technology company operating out of Oslo. We have built a revolutionary AML (anti money laundering) Intelligence System to help top-tier banks, fintechs, and other financial institutions fight financial crime.
Strise's graph and AI technology centers around connecting insights about B2B customers, providing intelligent information to our customers. Vipps, SpareBank 1, and Nordea, are just a few that have had tremendous success using Strise.
Strise makes an impact by making it easier and faster for banks to fulfill their social mission of uncovering financial violations, like money laundering. After successfully becoming trusted by many of the biggest financial institutions in Scandinavia, we are now venturing into the UK, followed by the rest of Europe. We're well on our way to becoming the global standard in anti-money laundering technology.

We are seeking a passionate Legal Counsel who is a legal generalist to join our team and lead our legal operations. As the first in-house legal counsel, you will play a crucial role in how we handle all our legal matters. Your mission will be to take ownership of our legal functions, collaborating with external legal experts across diverse fields.


What you will do:
Manage our internal legal function as we grow internationally, ensuring operational compliance and efficiency across the board.
Embrace the role of a legal generalist, addressing a diverse range of topics and tasks to support our dynamic business needs.
Engage in legal matters with clients, including contract-related tasks, GDPR and privacy assistance, maintaining client communication, and ensuring follow-up.
Collaborate closely with external legal consultants as needed, ensuring their assistance in various areas.
Minimum 3 years of legal professional experience with a Master's degree in law.
Curious about technology, eager to leverage technology for legal processes.
Preferably experience working with financial institutions and AML/compliance related topics
Proactive, adaptable, and capable of managing diverse tasks independently.
Strong communication skills for client and consultant collaboration.
Thrives in a dynamic scale-up environment.
Enthusiastic about contributing to growth and impactful legal operations.
Competitive salary and option agreements.
Pension at 7%.
Impact a fast-growing global scale-up in anti-money laundering.
Hybrid work setup with shared lunches.
Central office location in Oslo's Torggata.
Learning and development budget.
Engage in vibrant company social activities.
We have the best social committee in the business. Fact. Whether it's company activities, after-work catch-ups, or sports you're interested in, we're focused on making Strise a great place to be and to keep hiring great people to work with.