Strise - Digital Designer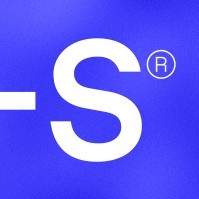 Strise
Design
Oslo, Norway
Posted on Monday, August 28, 2023
Strise is a fast-expanding technology company operating out of Oslo. We have built a revolutionary AML (anti money laundering) Intelligence System to help top-tier banks, fintechs, and other financial institutions fight financial crime.
Strise's graph and AI technology centers around connecting insights about B2B customers, providing intelligent information to our customers. Vipps, SpareBank 1, and Nordea, are just a few that have had tremendous success using Strise.
Strise makes an impact by making it easier and faster for banks to fulfill their social mission of uncovering financial violations, like money laundering. After successfully becoming trusted by many of the biggest financial institutions in Scandinavia, we are now venturing into the UK, followed by the rest of Europe. We're well on our way to becoming the global standard in anti-money laundering technology.
Are you passionate about the intersection of design and marketing, and do you love to create digital experiences? Apply to become our newest Digital Designer, then!
As a Digital Designer at Strise, you will be responsible for creating visually appealing content while ensuring an exceptional user experience across the entire Strise digital footprint. You will work closely with our product, design, and marketing teams while reporting directly to our CMO.
Your role will be crucial in attracting the attention of our target audience and effectively promoting our company and brand. You should be motivated to understand the complexity of our product and simplify this through visual communication in marketing and user interface.
This position is based in Oslo, Norway.



What you will do:
Collaborate with the marketing team to understand project requirements, target audience, and marketing objectives.
Apply branding and visual identity principles to design and produce visually consistent marketing materials for various platforms, including our website and social media accounts.
Stay up-to-date with current design trends, digital technologies, and industry best practices to ensure the delivery of visually appealing and engaging designs.
Conduct research and gather data on user preferences and behaviours to inform design decisions and optimize user experience.
Work closely with a fast-growing team of ambitious UI and UX designers to visualize digital products and technology.
Collaborate with developers to seamlessly integrate design elements into digital platforms such as our website.
Work with cross-functional teams to brainstorm ideas, provide design insights, and contribute to overall marketing strategies.
3+ years of work experience in design, content marketing, or similar. Ideally, in a top-tier agency or fast-growing start-up.
Strong communicator when articulating your vision, strategy, and decisions of your design solutions.
Proficiency in design tools, such as Figma and Adobe Creative Suite (Photoshop, Illustrator, InDesign.) Ideally, experience working with wireframing, prototyping, and design systems.
Pro with communication tools as you'll be using Slack, G Suite and Notion.
Proactive, curious, and willing to wear multiple hats.
It would be a big advantage if:
You know the fundamentals of motion graphics, which enables you to create engaging animations and interactive elements as needed.
You are interested in the newest technologies and how AI can help accelerate your role.
Required when applying for this Role:
Please share with us your CV and your portfolio showcases a track record with digital and design projects, highlighting your direct contributions.
Competitive salary and option agreements for all employees.
A unique opportunity to join and impact a fast-growing scale-up with global ambitions in the field of anti-money laundering.
Opportunity to work with modern technology in a highly skilled and motivated team solving a real societal problem.
Hybrid working set-up with common lunch on selected days.
Central offices, located in the middle of Torggata, Oslo.
Learning and development budget.
We have the best social committee in the business. Fact. Whether it's company activities, after-work catch-ups, or sports you're interested in, we're focused on making Strise a great place to be and to keep hiring great people to work with.