Strise - Principal Software Engineer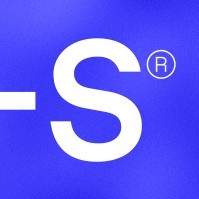 Strise
Software Engineering
Oslo, Norway
Posted on Monday, August 28, 2023
Strise is a fast-expanding technology company operating out of Oslo. We have built a revolutionary AML (anti money laundering) Intelligence System to help top-tier banks, fintechs, and other financial institutions fight financial crime.
Strise's graph and AI technology centers around connecting insights about B2B customers, providing intelligent information to our customers. Vipps, SpareBank 1, and Nordea, are just a few that have had tremendous success using Strise.
Strise makes an impact by making it easier and faster for banks to fulfill their social mission of uncovering financial violations, like money laundering. After successfully becoming trusted by many of the biggest financial institutions in Scandinavia, we are now venturing into the UK, followed by the rest of Europe. We're well on our way to becoming the global standard in anti-money laundering technology.
We are looking for a visionary Principal Software Engineer to guide our team of highly skilled and motivated software engineers. You will be entrusted with business-critical projects and guide the technical vision of the organization making sure your team achieves lofty goals. You'll also make an impact in the broader tech community, sharing your knowledge externally and contributing to ongoing dialogues and developments. As our technical torch-bearer, you'll be overseeing and shaping the direction of our backend solutions – all while nurturing our innovative KYC platform set to reshape the international market.
At Strise, we strive to lead by focusing heavily on knowledge development, and we are convinced that AI will change how we work. Among other things, we've recently established Norway's first LLM community in collaboration with Google: https://www.linkedin.com/feed/update/urn:li:activity:7077929689612247040/?utm_source=share&utm_medium=member_desktop. We are thus looking for a few selected forward-thinking developers to build the KYC solution of the future.
More about life at Strise and our vision here: https://careers.strise.ai/
This position is based in Oslo, Norway.
What you will do:
Set the course for architecting and developing backend systems backed by cutting-edge technologies like GCP, LLM's, Scala, and GraphQL.

Collaborate with cross-functional teams, including product management, design, and QA, to ensure and shape the delivery of high-quality software.

Take a proactive approach to breaking down projects into individual tasks and provide valuable contributions so projects are delivered on time.

Stand at the forefront of the rapidly evolving technological world, setting trends and pioneering shifts.

Stay updated with burgeoning technologies, successful practices, and advancements in AI, including LLMs.

Shape system development with efficient, scalable, and innovative code.

Contribute to the overall architecture and design of the systems, and help identify and implement best practices for software development.
5+ years of experience in software development, with a focus on backend technologies.
Excellent skills and a few years of experience within one or more of the following technologies: Google Cloud Platform (GCP), LLM's, Scala, GraphQL, Neo4j, Elasticsearch, Kubernetes.
The ability to make strategic decisions that create ripples across an entire technological infrastructure.
Strong leadership skills, with a track record of mentoring and inspiring teams.
Excellent communication skills and ability to work effectively within a team.
You enjoy working with an evolving product in a scale-up environment and are motivated by testing out new ideas and finding new solutions. Prior experience from a start-up/scale-up is a plus.
Competitive salary and option agreements for all employees.

A unique opportunity to join and impact a fast-growing scale-up with global ambitions in the field of anti-money laundering.

Opportunity to work with modern technology in a highly skilled and motivated team solving a real societal problem.

Hybrid working set-up with common lunch on selected days.

Central offices, located in the middle of Torggata, Oslo.

Learning and development budget.

We have the best social committee in the business. Fact. Whether it's company activities, after-work catch-ups, or sports you're interested in, we're focused on making Strise a great place to be and to keep hiring great people to work with

If you want to know more about Strise, check out life at Strise on Instagram (@strise.ai), our podcast on Anti-Money-Laundring, The Laundry: https://www.strise.ai/the-laundry-podcast, and our YouTube channel: https://www.youtube.com/@Strise!