Pre-Sales Engineer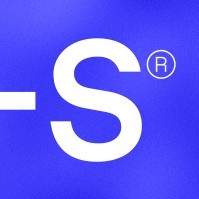 Strise
Software Engineering, Sales & Business Development
Oslo, Norway
Posted on Monday, August 28, 2023
Strise is a fast-expanding technology company operating out of Oslo. We have built a revolutionary AML (anti money laundering) Intelligence System to help top-tier banks, fintechs, and other financial institutions fight financial crime.
Strise's graph and AI technology centers around connecting insights about B2B customers, providing intelligent information to our customers. Vipps, SpareBank 1, and Nordea, are just a few that have had tremendous success using Strise.
Strise makes an impact by making it easier and faster for banks to fulfill their social mission of uncovering financial violations, like money laundering. After successfully becoming trusted by many of the biggest financial institutions in Scandinavia, we are now venturing into the UK, followed by the rest of Europe. We're well on our way to becoming the global standard in anti-money laundering technology.


We are now looking for a Pre-Sales engineer* to join the commercial team. You will be the vital link between our products, the technical teams, and our clients. Your role will be to understand the intricacies of our offerings, listen to our clients' needs, and effectively communicate how our solutions can address their challenges. You'll be instrumental in building trust, demonstrating
the value of our products, and guiding clients towards tailored solutions that maximize their success.

What you will do:

Collaborate with our sales and product teams to deeply understand the technical aspects of Strise and its applicability in solving client challenges.
Grasp customer needs, analyze requirements, and align tailored solutions to address them effectively.
Deliver concise and articulate presentations of technical solutions, showcasing their relevance to resolving customer pain points.
Cultivate relationships, acting as a trusted advisor, and nurturing partnerships that lead to successful outcomes.
Guide our clients about the comprehensive potential of our products and their problem solving capabilities.
Communicate complex technical information in an accessible manner that resonates
with clients.
Lead informative discussions about product capabilities, technical features, and practicalapplications.
Proven experience in a presales
Exceptional ability to delve deep into the technical side of our products and understand the intricacies of client requirements.
Strong technical acumen and the ability to articulate complex concepts to non-technical stakeholders.
Excellent communication and interpersonal skills, with a focus on active listening.
Experience in a banking/financial environment is an advantage.
Fluency in English and one of the Scandinavian languages (Norwegian, Danish or Swedish)
Competitive salary and option agreements for all employees.
A unique opportunity to join and impact a fast-growing scale-up with global ambitions in the field of anti-money laundering.
Opportunity to work with modern technology in a highly skilled and motivated team solving a real societal problem.
Hybrid working set-up with common lunch on selected days.
Central offices, located in the middle of Torggata, Oslo.
Learning and development budget.
We have the best social committee in the business. Fact. Whether it's company activities, after-work catch-ups, or sports you're interested in, we're focused on making Strise a great place to be and to keep hiring great people to work with.