Hiring - analog IC design engineer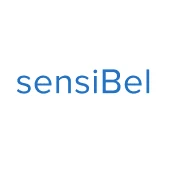 Sensibel
Design
Oslo, Norway
Posted on Wednesday, June 15, 2022
sensiBel is a Norwegian deep-tech company developing the next generation MEMS microphone. The microphone is based on a patented optical readout technology enabling professional grade performance in a small package. Our ambition is to disrupt the market and enable new and improved user experiences in a wide range of applications. It all comes down to the fundamentals in the audio signal processing chain – the microphone. We believe in professional grade audio for everyone!
It's an exciting time to join sensiBel on our journey to bring the next generation microphone technology to the market. You will be part of a highly skilled, committed and motivated team that embraces challenging tasks every day. Our microphone contains unique state-of-the-art integrated readout circuitry that samples audio signals. As a full-time analog IC design engineer, you will be at the heart of our engineering activities, creating a crucial part of our microphone. You will be a key contributor to our success and have fun along the way.
Develop analog and mixed-signal building blocks for low noise, low power readout in CMOS technology. Module specification and modeling; Transistor- and block level schematics; Run rigorous simulation and verification, both pre- and post-layout; Technical reviews.
Integration of analog building blocks in a mixed-signal processing IC.
Support test and qualification of the final circuits.
Qualifications and skills
We are seeking a M.Sc. or B.Sc in electrical engineering or similar with good verbal and written communication skills, attention to details, and minimum 5 years of experience from analog/mixed-signal IC design. Experience from several of the following areas is highly desirable:
Analog and digital signal processing. Analog sampling circuits, delta-sigma modulators, analog and digital filters.
Low-noise and low-power CMOS circuit design.
System and circuit modeling and analysis using Matlab, Python, Verilog-A and similar techniques.
Circuit design and verification using Cadence IC EDA tools.
Characterization of custom IC in the lab. Specifying test environment and automating characterization tasks.
We are looking for an ambitious, self-motivated team player with strong collaboration skills. You are accountable and enjoy working in a fast-paced environment with changing priorities. You communicate well and are dedicated to getting things done. We are searching for a team member who has a passion and interest in growing with their job, take an active role in an open informal work environment, genuine interest to perform at the highest of their ability and ultimately contribute to the success of bring the next generation microphone to the market. And passion for audio is a big plus!
Competitive salary and share ownership
5 weeks annual paid vacation
Insurance and pension plan
Flexible working hours
Family friendly policies