Senior Product Designer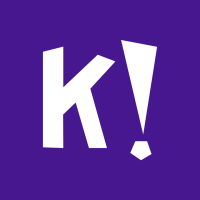 Kahoot!
Product, Design
Oslo, Norway
Posted on Tuesday, November 15, 2022
Have you ever worked on a product that truly impacts the world?Kahoot! is developing one! Our gamification platform empowers over 2 billion people to unlock their full learning potential and great design plays a super important role! Being a Senior Product Designer at Kahoot! means:✅ Having over 3 years of relevant experience.✅ Truly caring about design and taking pride in the quality of your work✅ Ability to take on tasks independently✅ Excitement to take on new challenges✅ Being able to communicate your work clearly and effectively✅ Not being afraid to suggest improvements, raise concerns, or question the status quo 🎨 You will join our Mobile Apps Team as a Product designerAbout you: background in UI and UX, experience in mobile app design and building customer-facing products, experience with designing things for kids/teenagers Don't fit this profile but still hugely enthusiastic about product design and Kahoot!? Don't worry - we've got something for you :) Let us know what type of designer you are by clicking the apply button! ➡Need a bit more information? Read a word from our Director of Design:Hi there! I'm sure you will have read a fair few product designer job descriptions at this stage. And you probably find them all very similar to one another. In my experience designers are mostly looking for 3 things in a job: 1. To challenge themselves with interesting design problems and evolve their skillset. 2. The results of their work should have a positive impact on the world. 3. To feel part of/connected to their company and colleagues.Kahoot! is great at all of those - click here to see how.